WHAT WE MAKE
WHAT WE MAKE
THE WORLD'S BEST HOT DOGS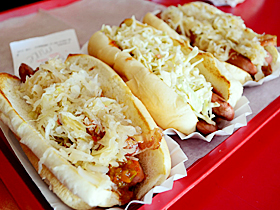 Super Duper leads the way with eight great varieties of specialty hot dogs! Split, grilled, and lavishly slathered with our homemade relishes, and bedded into soft, fresh-baked rolls, just one bite tells you why our dogs set the standard.
AWARD-WINNING CHEESESTEAKS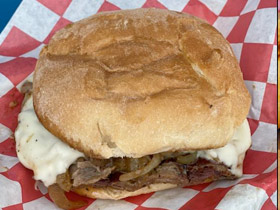 If the Phairfield Cheese Steak is on the menu it will definitely be the party favorite. Thinly sliced sirloin, sautéed onions, melted cheese loaded on a fresh Portuguese roll. Why wouldn't it be!
MIND BLOWING BURGERS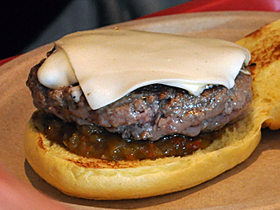 THIS is how you make a burger. You can get a burger anywhere, but a SUPER DUPER Burger is made from certified ORGANIC, hormone-and-antibiotic-free Angus PRIME, locally raised and butchered! Put this in your mouth and you will fall in love.
FANTASTIC FRENCH FRIES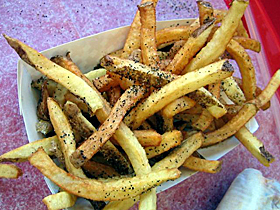 If you think the dogs and burgers are good, try the fries. We make them from potatoes grown just for us. We carefully store them with fanatical attention. And then right in front of you, we fresh-cut and double-fry them for that knee-weakening crisp and taste you cannot resist.
All our food is cooked to order and served hot and fresh.
… THAT WE BRING TO YOUR EVENT!
OUR PARTY PACKAGES
All our packages include unlimited food for two hours.
We supply all the necessary paper goods, utensils, and condiments for your party.
We also bring servers for outside the truck to assist your guests and clean up.