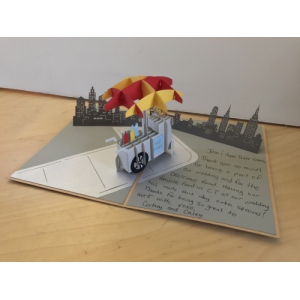 Great to Work With!
Thank you so much for being part of our wedding and for the delicious food. Having our favorite food in CT at our wedding has made this day extra special! Thanks for being so great to work with. Cortney and Caley

Will Make an Immediate Difference

Highlight of the Party!
The food and service that Nick and the crew gave us was wonderful. Your food was the highlight of the party! Thank you. We look forward to our next gathering with SDW! Sincerely, Elizabeth Raccuia

Everyone loved the food!
Thank you for being a part of our special day. We knew we canted Super Duper Weenie to be present so everyone can finally taste what we brag about. Having our guests have the opportunity to taste our favorite CT spot was the perfect ending to a perfect day! Everyone loved the food.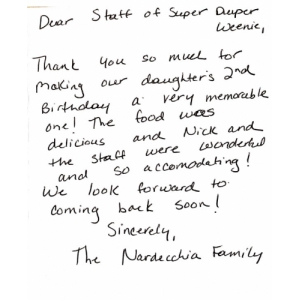 Wonderful and accommodating!
Thank you so much for making our daughter's 2nd birthday a very memorable one! The food was delicious and Nick and the staff were wonderful and so accommodating! We look forward to coming back soon!

Had a Blast!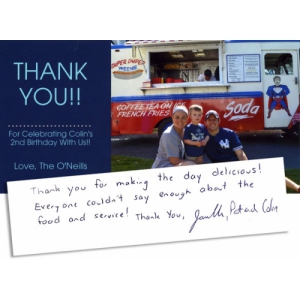 Delicious Day
Thank you for making the day delicious! Everyone couldn't say enough about the food and service! Thank you, The O'Neils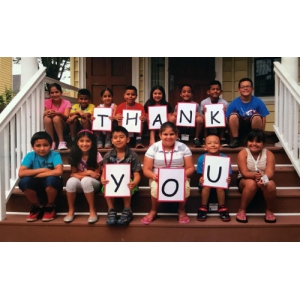 !

Super Duper never disappoints!

Prep Hockey Support
On behalf of the entire Prep hockey family, thank you for your generous support of our program book!
Those kids on the Super Duper truck were awesome!
I wanted to take the time to let you know the boys who worked at our party (June 29) were absolutely amazing! They were all so professional, they remembered peoples names, they continued to come to find me to ask if we needed anything else, and they had fun with our guest. Not only was the truck a hit, (as always) they made the party. Even a week later when I see our friends, they all say " those kids on the Super Duper truck were awesome!"
You could tell they love their job and that shows on you and the company as great an employer.
Thank You
~ Tony, Melissa and Will
Nothing but praise
Thank you so much for providing such delicious treats for our end of the year staff party. I've heard nothing but praise for Super Duper Weenie!
Kaitlin
Never so easy!
Can't thank you enough for great food, amazing service, and attention to detail. People have been raving about it — hosting a party never was so easy!
Deidre & George Hennessey
Could not have been more pleased
Thank you for sponsoring the food for the annual Alumni Baseball Game this past June.
All who attended enjoyed the 'dogs and 'burgers, as to be expected.
I could not have been more pleased with the event's success. Not only was your
participation incredible, but so is your passion for and support of Fairfield Prep.
It was a pleasure working with you on this, and thank you for your continued support of
our alma mater.
Austin Ryan
Director of Alumni Relations
Fairfield College Preparatory School
Mad raves
This is a long overdue Thank You for a great meal served up by the Super Duper Weenie Truck! (you made the weekly newsletter 🙂 )
You got mad raves by the kids and the advisors! Your brother and the entire staff were awesome, I can guarantee that no one went home hungry. Thanks again and I'm sure our kids remember you when they that have a craving for a hot dog and fries.
Michelle Moore
The Kids Loved It
Thanks so much for sending your Super Duper Weenie Truck. Cameron and all the kids loved it. Thanks Lorin for doing such a great job with the kids. Hope to  have you back out to the house soon.
Roger Paradiso
A Perfect Party
Ken and I enjoyed many weenies and veggie burgers when we were waiting to hear that our adoptive daughter had arrived. It seemed only right to have Super Duper cater her high school graduation party. You guys are the best in so many ways. John, making plans with you was easy and smooth. Gary – what can I say– your enthusiasm, Joy, and animated approach to really good food is so welcoming. Dan, your courtesy and warm smile and helpfulness was refreshing. Nick, you were quiet but I believe you fit in well at Super Duper Weenie. Thank you all! You helped make Sofi's graduation celebration a perfect party!
Warda, Ken, and Sofi
Truck was a hit
Thank you for doing such a great job and being part of our wedding. The truck was a huge hit with guests. Thanks so much.
Rich and Eleni Mitchell
Too bad you're not in the South!
Just a note to say "thank  you" for making the Risley/Davis rehearsal dinner such a success! The food was wonderful and you and your staff were very professional. I did not hear one negative comment — everyone thought it was great! Too bad you're not in the "South"!
Susan and Brad Davies
Quite a buzz
We would like to thank you for your help and donations toward Michael's memorial. He loved Super Duper Weenie and was so proud to know "the owner" and call you a friend. There was quite a buzz at the BBQ regarding how wonderful the hot dogs, hamburgers, and fixings were. Michael was surely there and looking down approvingly.
The Devore Family
Exceeded our expectations
On behalf of Girls Gone Miles, thank you from the bottom of our hearts for contributing to our very first fundraiser. The entire day exceeded our expectations. Because of you we raised over $6000 for the Center for Survivorship
Girls Gone Miles