WHAT TO EXPECT
Here's a little explanation about how we cater your party…
The day of your event starts at our own kitchen, where we create our special fresh-made items for your event. This includes our relishes, toppings, salads, and more.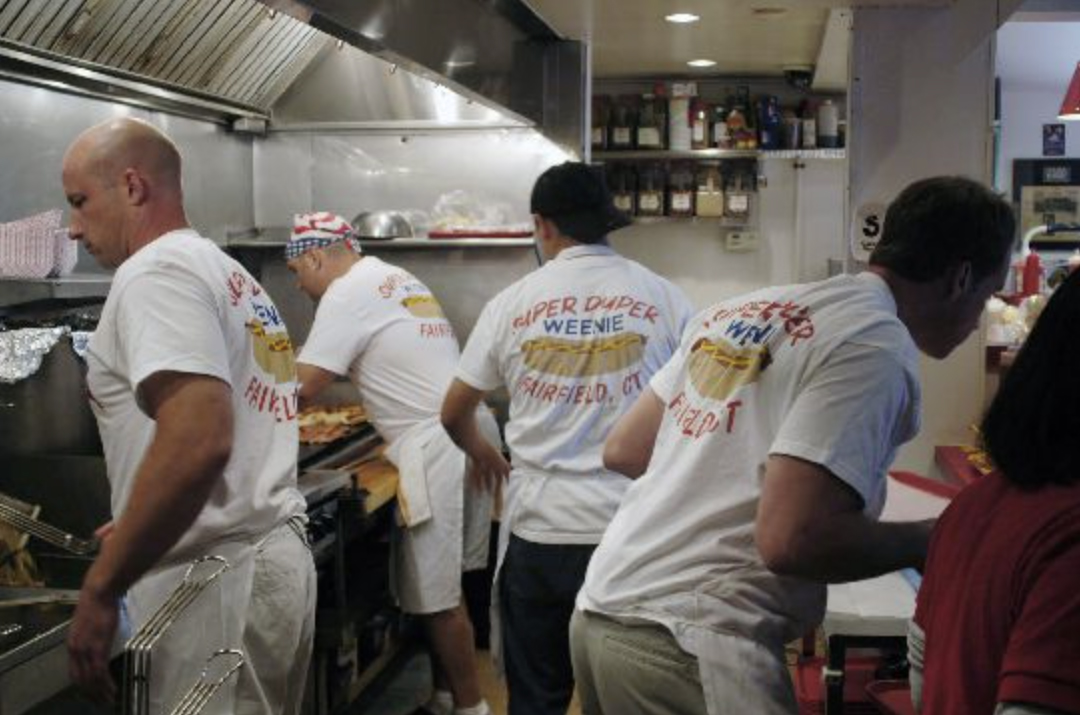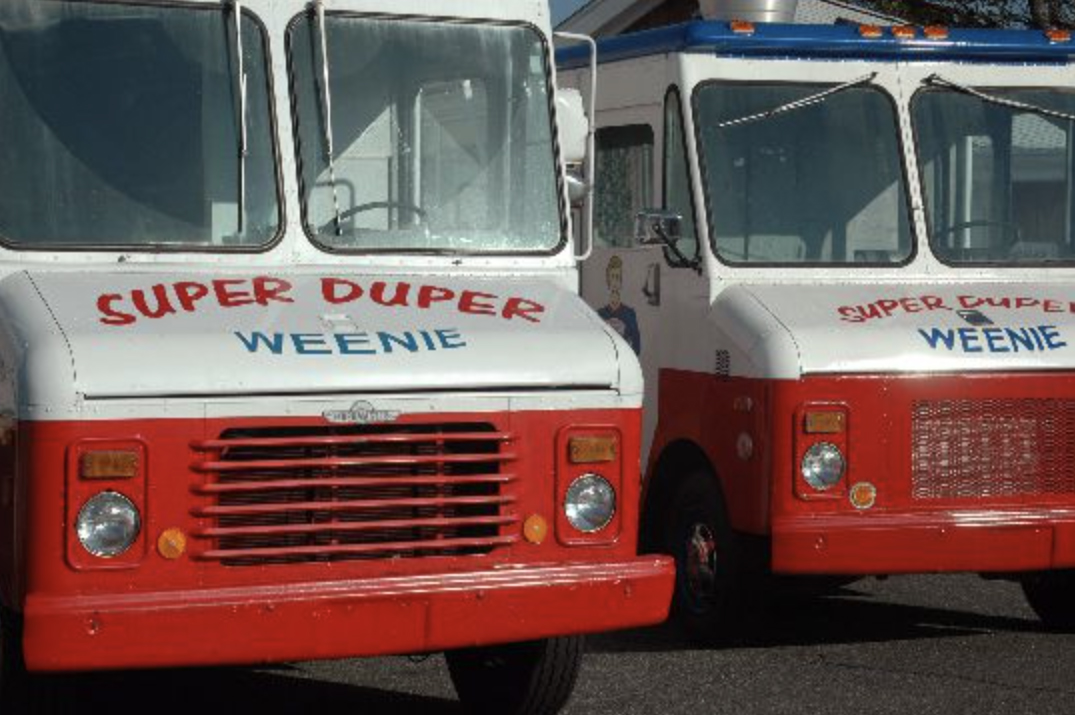 Then we load up one of our three vintage Weenie Mobiles and head directly to your party. Our reach stretches all across Connecticut and into Westchester County, New York.
As soon as the truck arrives, we spring into action! Our truck transforms into a mobile kitchen…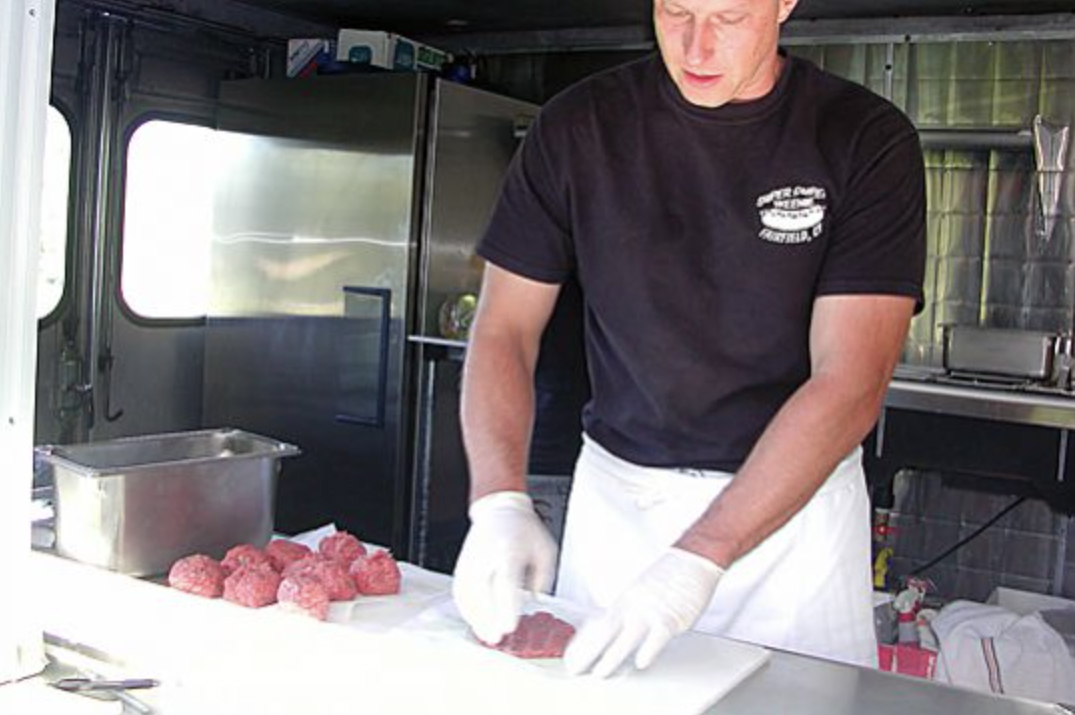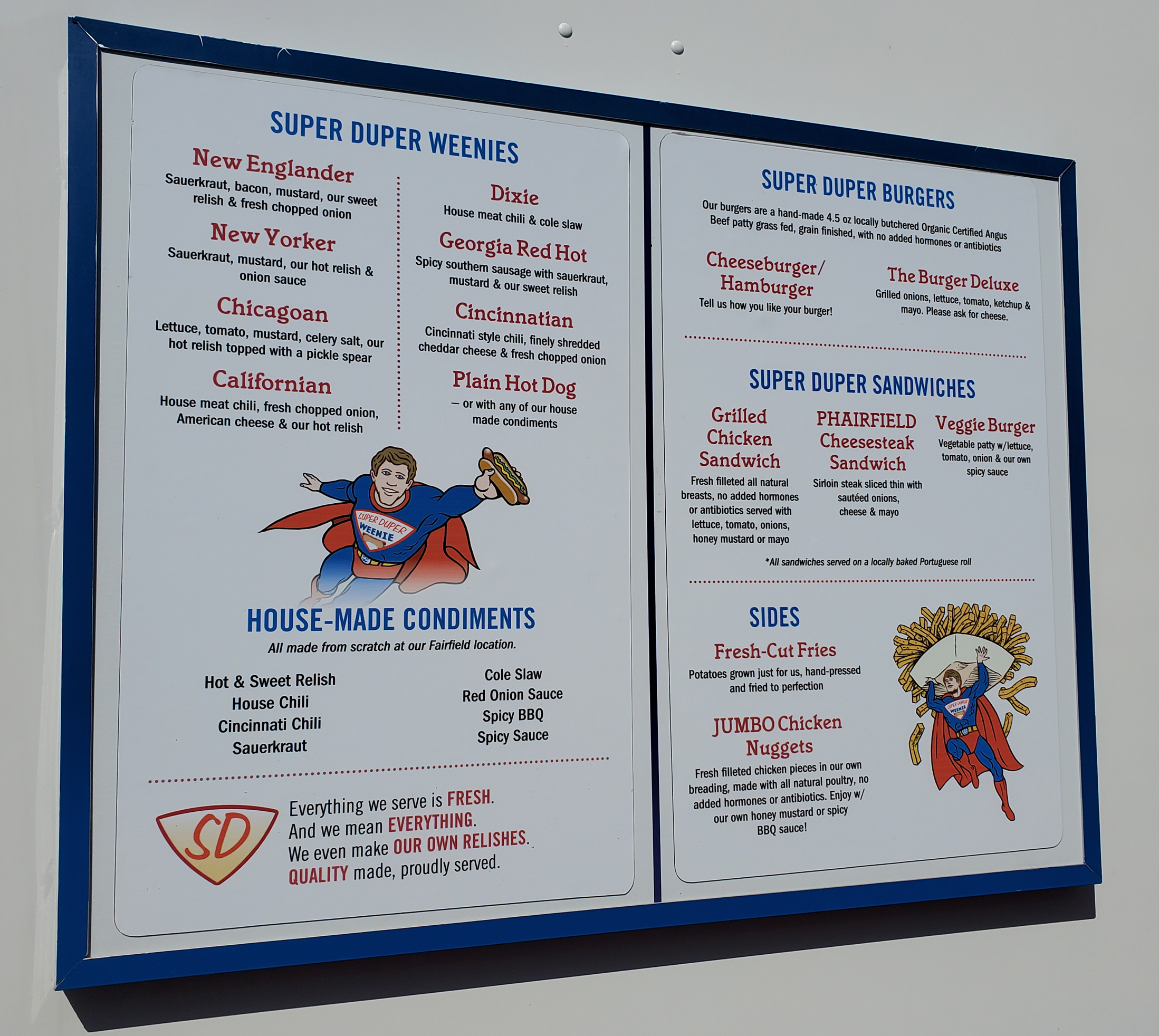 Large Menu!
Walk Up Service…
Once we set up to serve you, we put up a large menu and your guests can walk right up to the truck and order to their heart's content. Our food is cooked to order!
Individuals or Groups.
All-You-Can-Eat…
Guests can order individually or in groups. Our plans allow them to order as much as they like.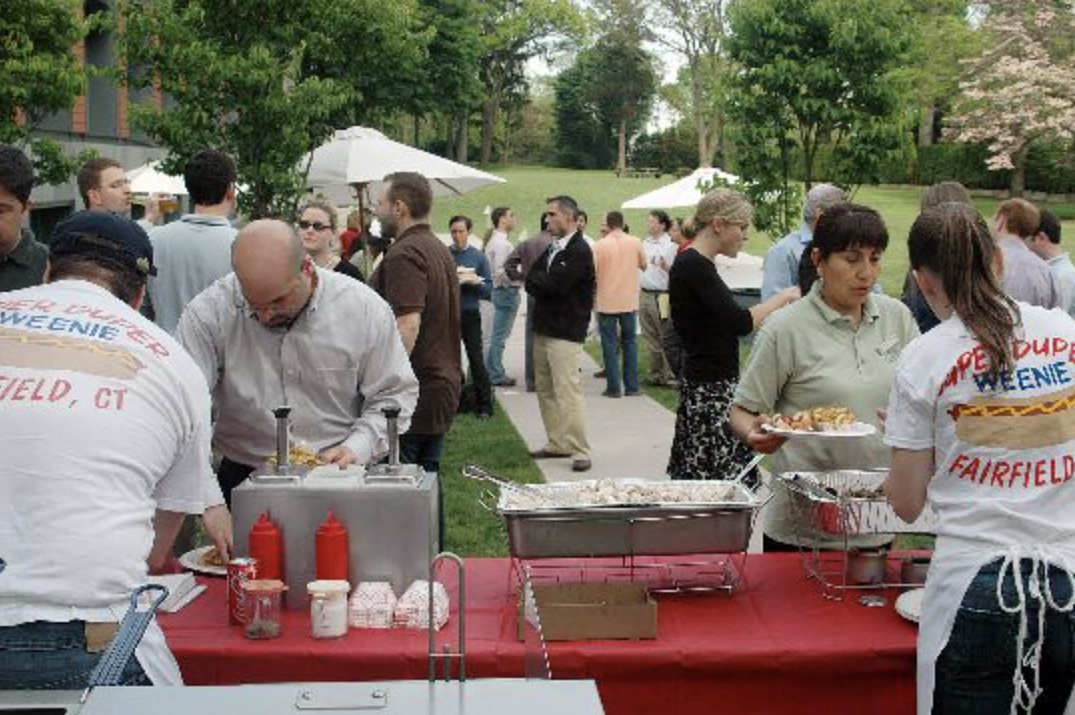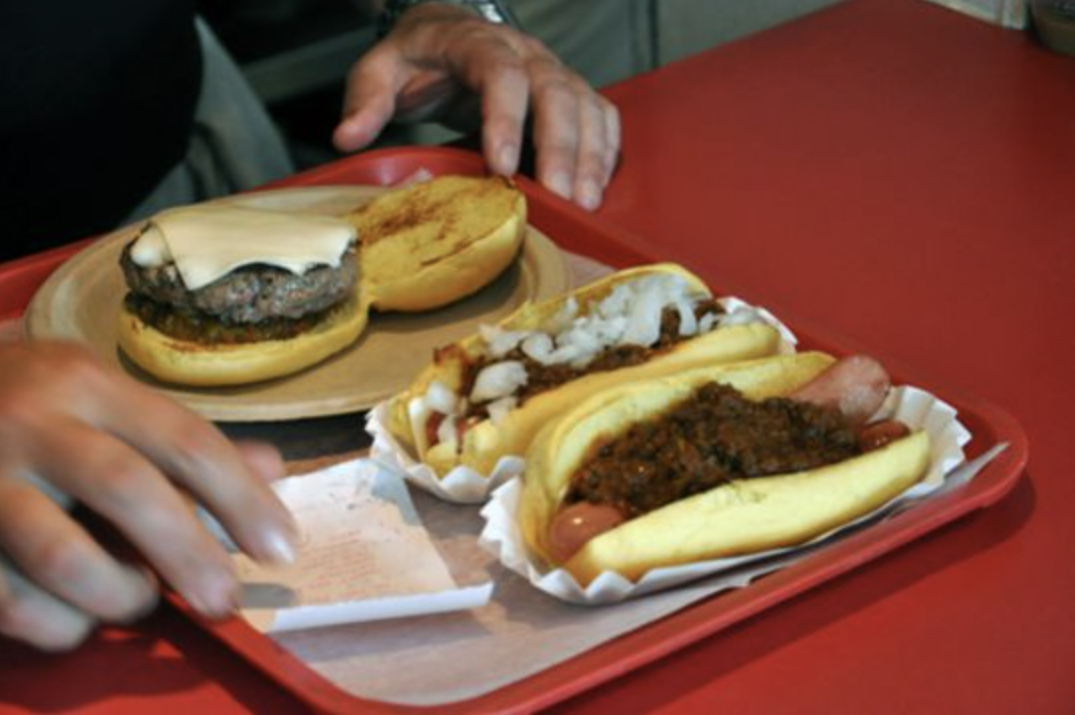 Same classic Super Duper fare as our shop in Fairfield
Your guests get the same classic Super Duper fare that they'd get at our famous shop. And no one leaves hungry!
IN CASE OF RAIN
Our trucks are fully covered and have awnings above the serving windows. We can still cook in our trucks if bad weather occurs.
We can pull up to tents or garage doors if need be.
We can arrange to have menus sent inside and for servers to take orders and deliver food.
If you choose to postpone, we will do our best to reschedule your party.
All other cancellations must be a month in advance. We reserve the right to retain your deposit for cacellations within one month of your event.